Find a street sweeper that fits your needs and budget. Our factory-trained technicians are specialists when it comes to reconditioning street sweepers of any brand. Plus, Bortek is an official dealer of Global and Dulevo sweepers, so we've got that going for us. Whether you need to sweep municipal roads, construction sites, quarries, college campuses, or parking lots, you've come to the right place to find the ideal used street sweeper for the job.
Bortek Reconditioned Street Sweepers are inspected & tested and reconditioned by Bortek Service Technicians. Worn components are replaced using only quality parts to ensure maximum performance. The unit is then cleaned and ready to go! Our used sweepers are often well-maintained retired rental units, demo units, or customer trade-ins.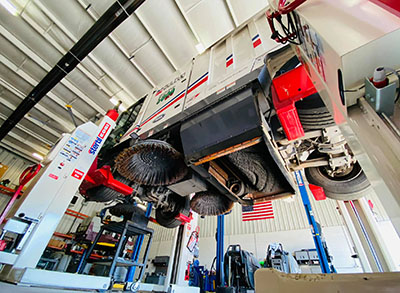 Used Street Sweeper
Featured Unit
---
The Global M4 street sweeper is built to take on the worst sweeping conditions such as construction site clean up and highway sweeping. Its compact design gives it exceptional maneuverability, visibility, and operator comfort. The M4 comes with systems such as the dirt conveyor overthrow system and the elevator system to ensure smooth and even material flow. This machine also offers sweeping speeds up to 14 mph and travel speeds up to 65 mph.
This unit is part of our rental fleet, but it can be yours for the low, low price of making us an offer!
---
Recently Added
Check out some of the latest machines available!